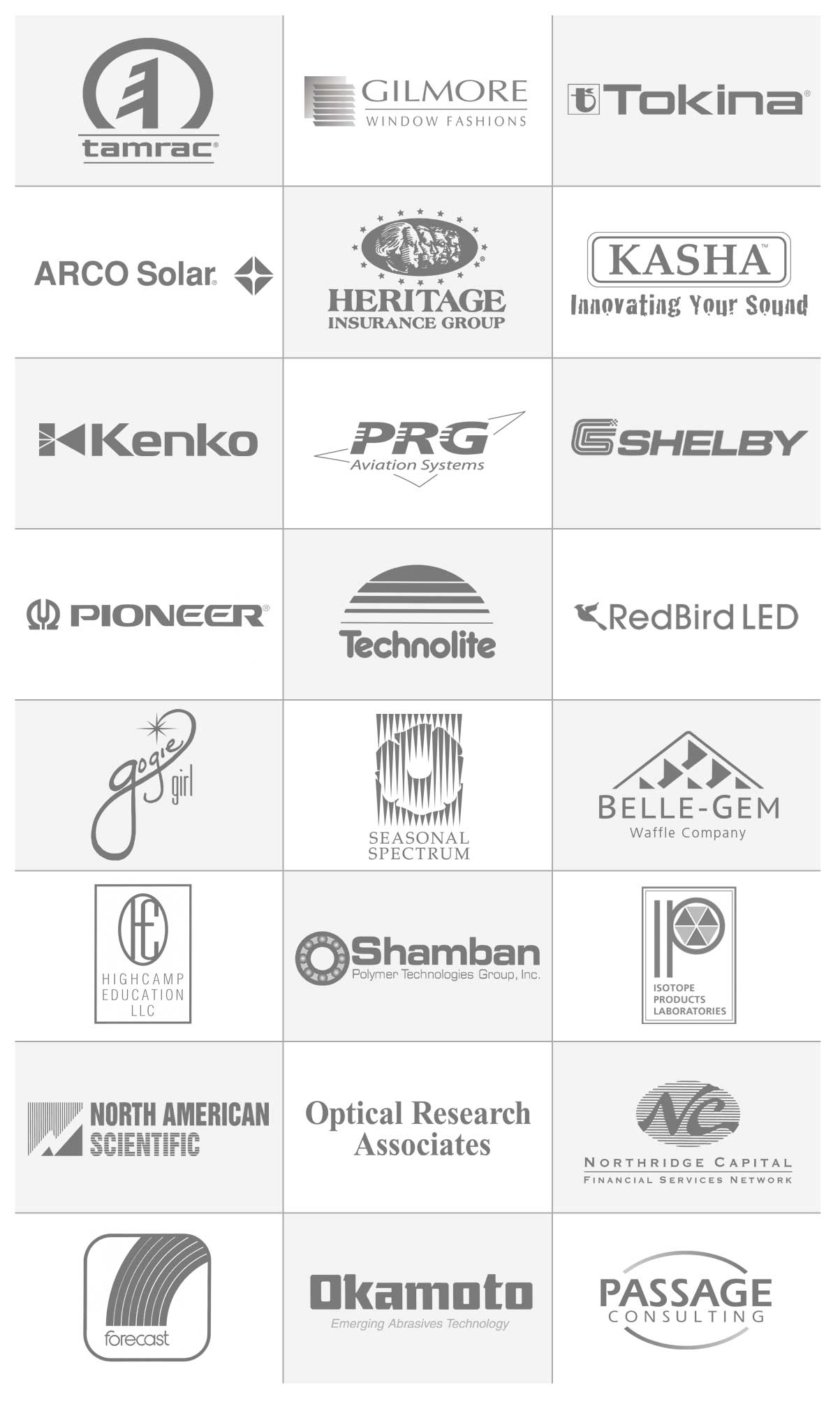 "As Tamrac's advertising and design force, Bruce Davis and his team have continually provided innovative creative solutions for all of Tamrac's marketing needs. From ads to catalogs, packaging, hang tags, website and videos, they've handled everything from concept to completion with impressive results. They are a pleasure to work with and are always responsive, flexible and dependable. In addition they've provided all of our product photography, handling intricate set ups and delivering sharp, clean images. I highly recommend their outstanding services."
Brandon Kirk, VP of Marketing
Tamrac, Inc.
"I've worked with Bruce Davis and his group for many years and they always exceed my expectations. Their full range of creative capabilities made them an easy choice for our variety of needs. The ad campaigns for SoftView and CountryView have been spectacular and the supporting literature and sample books came out stunning. Their photography services are excellent and I like that they approach every project with a strong marketing viewpoint. I highly recommend their work."
John Gilmore, Vice President
Gimore Window Fashions, Inc.
"Dear Bruce, Tamrac's entry into Costco was a huge success, largely due to your outstanding concept for the packaging and display. Your design was attractive, informative and passed Costco's stringent specs with flying colors. Your in-depth knowledge of package design, printing and fabrication was invaluable. Your management of the entire printing, production and fulfillment process resulted in a seamless on-time delivery under a tight deadline. Thanks for another job well done."
Bob Rienick, VP of Sales
Tamrac, Inc.
"One key advantage of Davis Creative Group is their exceptional photography and imaging capability. Bruce has been instrumental from the initial launch of Kasha Amplifiers. From logo and stationary to web graphics, ads, posters and tradeshow graphics, his designs and outstanding photography continue to provide us with a rock-star brand image."
John Kasha, CEO
Kasha Amplifiers, Inc.
"I would definitely recommend Davis Creative Group to anyone. They did an amazing job developing all of our marketing materials to launch Googie Girl, our new line of fashionable hats for women. The designs for the brochure, hang tags, PR stationary and booth signage all project a hi-quality brand image and speak directly to our target market. The launch was a huge success. "Hats off" to Bruce and his team."
John Gilmore, CEO
Googie Girl Apparel
"Bruce and team, Thanks for a great job! I love the new logo, business cards and stationary! You've created a first-rate professional image for Northridge Capital. I will certainly recommend you to anyone looking for top-notch graphic design services."
Dwight Ham, Owner
Northridge Capital, LLC